Ropewalk® Bethany is a family, seafood, and resort destination venue.  It is also the culmination of a dream by both the owners of the original Ropewalk® Restaurants and a new partner for the Bethany Beach location.
The Original Baltimore Ropewalk® tavern itself dates back to pre-prohibition and is situated on one of the oldest streets in Federal Hill.  Ropewalk Lane maintained itself as a street where eighteenth- and nineteenth-century shipbuilders twined and spindled ropes for ships. Indeed, revolutionaries and patriots fomented rebellion against the Crown and began to put their backs into the beginnings of what would become the most powerful navy in the world.
In 1995, brothers Bill and Marc McFaul (joined by their youngest sister Linda in 2004) started renovating this unassuming but proud collection of spaces. One expansion into a warehouse addition behind the bar revealed a well used but regal workspace. Dating back to the days of the founding fathers themselves, that cask and barrel warehouse was built to last, with thick plank floors and brawny angular support beams held together with iron lag bolts. Inside, the owners found a 1914 document celebrating the 100th anniversary of the War of 1812, a handful of radio tubes, some barrels that still smelled of liquor, and even an old but functioning block and tackle.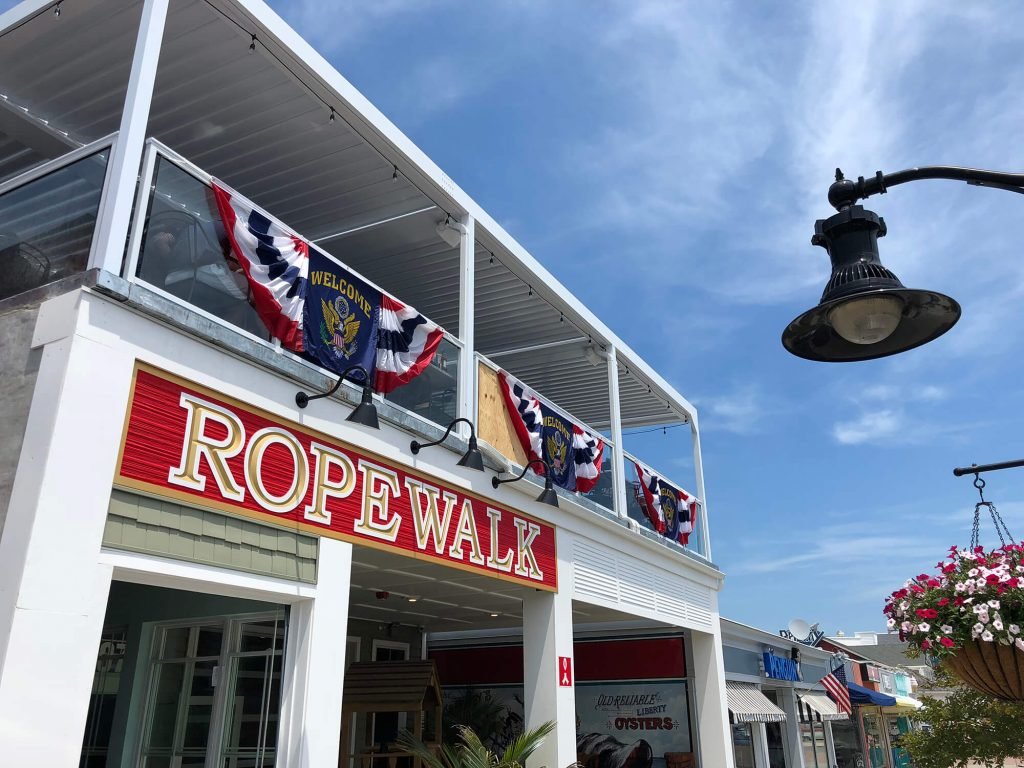 The dust settled there a long time ago on those ropes, casks, radios, and—sadly—most of their masters and apprentices. Piles of old tools and evidence of ownership of the building in the 1800s by
former slaves only fed the immediate curiosity about what went on here. One is left with the impression that a callused group of tradesmen in overalls just got up from their jobs, went to lunch, and never returned. On the bright side, their ghostly departures left room for an equally compelling Ropewalk® story.
In 2005, Chris Reda (a real estate agent/developer) joined the Ropewalk® family and together they have opened over a dozen successful business ventures—including Ropewalk® Fenwick Island Oyster House, which specializes in the freshest seafood, meats, poultry and local produce. Our featured "Liberty Oysters" are farmed daily from our private oyster beds on the Chesapeake, and our unique atmosphere and décor is perfect for the whole family… or an intimate dining experience.
Fast-forward to 2015, when—with the addition of our friend and real estate agent/developer Steve Murphy—Ropewalk® Ocean City is born. Now, in 2018, we have also opened a Bethany Beach location. While the number of restaurants has grown, the original vision remains: a vision of providing the freshest ingredients, a comfortable setting, and extraordinary service.